"

It's a Good Day to Die Tired!"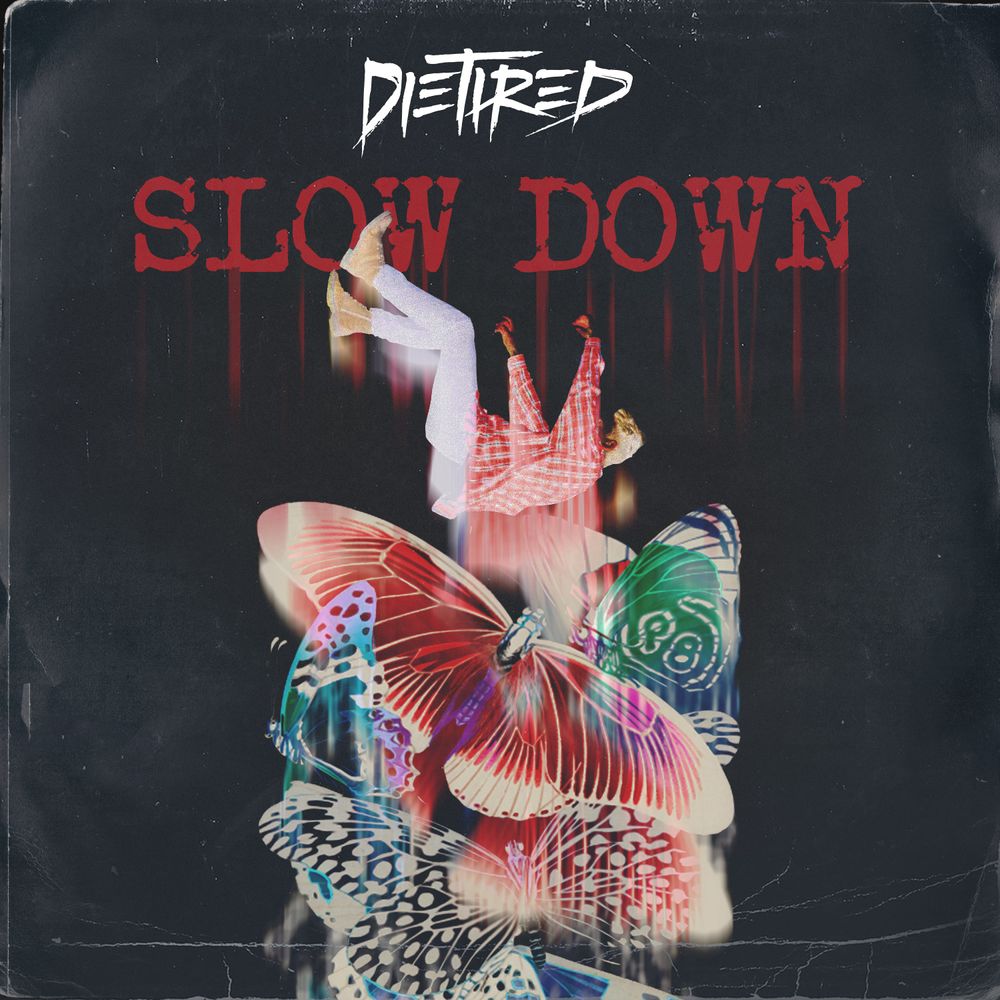 Die Tired urges you to become who you are in their epic new single, "Slow Down."
Coming 10/6!!!
Overcome your fear and self-doubt and become who you are truly meant to be as you sink into Die Tired's latest single, "Slow Down."
Guitarist Sean Boyle explains how the new single is meant to be a mantra to fight off any negativity or lack of self-confidence when facing something difficult. He shared, "This song is about those fight or flight moments. Those times when you are faced with the decision to take something head on or run away from being too scared to face the moment."
Drummer Brandon Ballantyne adds, "To me, this song is an anthem for those make or break moments. Like an athlete sinking the game winning shot or that split second before you enter a big job interview or presentation."

Die Tired's meticulous dedication to songwriting and production work shines through as well on the single. Brandon also shared that "the confidence within the band and from the team of people around us continues to grow. We know that the ideas and sounds we have in our minds and hearts can be captured by the team and this single is no exception."

If you ever feel a lack of confidence or need a push to take you to the next level, all you need to do is turn up "Slow Down" and settle in. Always remember, like the lyrics state..."Take a deep breath, this won't last forever, become who you are!"
Press Photos