"

It's a Good Day to Die Tired!"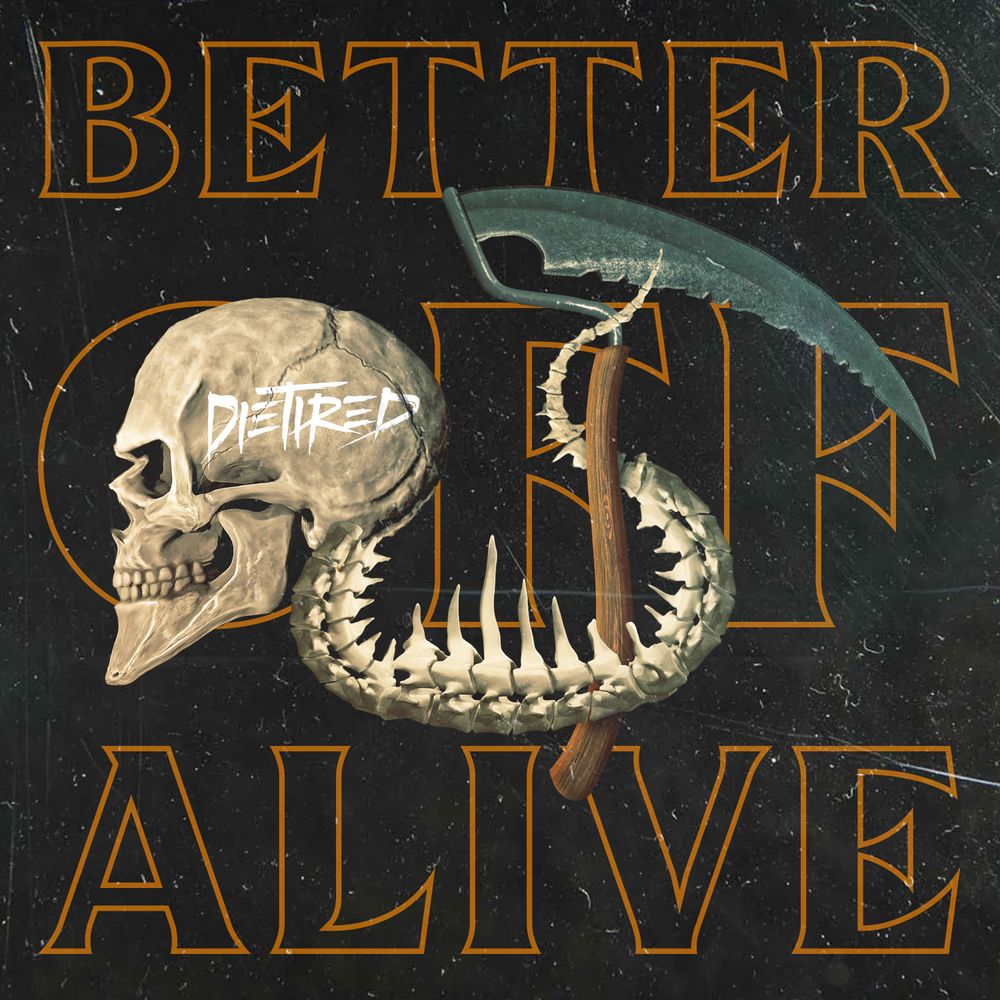 Pennsylvania Alt Rockers Die Tired drops a powerful message about mental health and suicide awareness with BETTER OFF ALIVE Single & Video with SODEH Records!
Fight the bad thoughts in your mind and let the riffs and lyrics of "Better Off Alive" help you break away and open discussions about the serious topics of mental health and suicide prevention. "Better Off Alive is about raising awareness of these serious concerns in our society and highlighting the available resources in our communities to those in need," explains bassist Jim Lee.
"The additional focus on our military service members in the video hits close to home.  With one of our band members being a veteran, we found it especially important to shine a light on issues with PTSD, depression, and suicide in our military communities." - Singer/guitarist Matt DeAngelis
Along with their strong message, "Better Off Alive" finds Die Tired taking their songwriting and production to the next level.  With powerful riffs, big melodic hooks, and driving drum and bass, the single proves Die Tired is a force to be reckoned with in the modern rock scene.
"You my friend, you're worth it in the end."  Don't give it all away and find that you truly are "Better Off Alive" with the things you love around you.
 If you, or someone you know is struggling; visit https://988lifeline.org for information on mental health resources and 24/7 suicide prevention chat support.
Press Photos